Top 10 Digital Marketing Agencies in Chattogram
Digital Agency Bd :

Digital Agency BD provides the best and most prompt services according to your desire. Check, recheck and revision are must before delivering the services finally. We are also providing skill-based quality training with an expert mentor.
Services-
Digital Marketing Services
Search Engine Optimization (SEO)
Google Adds
Facebook Ads
Social Media Marketing
Graphic Design Services
Business Card Design
Logo Design
Banner Design
Social Media Post Design
Website Development Services
Portfolio Websites
E-commerce Websites
Magazine & Blog Websites
Landing Pages
Domain Hosting Services
Domain
Web Hosting
Sub Domain
VPS/ VPN
SMS Marketing Services
Masking SMS
Non Masking SMS
Target Based Campaign
International SMS
Consultancy Services
SEO Consultancy
Website Consultancy
Business Growth Consultancy
Online Promotion with Branding
Email Services
Email Manage & Auto send to Subscriber
Email Template Design
Auto Responder
98% Inbox
Facebook Marketing Services
Business Friendly Page
Facebook Ads
Facebook Shop & Market Place
Organic Promotion
Website Link-https://www.digitalagency. com/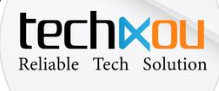 Techxou :
TechXou, a startup Digital Services & support Provider Company. Though started their journey long ago with a band of experts and enthusiastic professionals unofficially but now they are available officially for your support and services. They are here with one-stop services for running businesses and institutions digitally. They provide complete business solutions (Planning to execution) to grow the business. They listen to the client's demand, analyze the business strategy, give proper guidelines, provide services to execute the plans and lastly work for branding and e-marketing
Digital Marketing Services
Meta All Services
All Social Media Paid & Organic Marketing
Search Engine Optimization, Website Promotion
Media Buying
SMS-Marketing
Email Marketing
Video Production
Live Broadcast
WordPress Development Services
WordPress
Wix
E-Commerce
Optimization & Analysis
Security
Migration
Graphics Design Services
Logo
Social Media Post Design
Flyer Design
Business Card Design
Brochure Design
Letterhead Design
Banner Design
Content Development Services
Social Post Design
Copywriting
Video Concept, Edit & Shoot
Documentary
Live Broadcast
Report Making
SMS Marketing Services
Masking SMS
Non Masking SMS
Group SMS
Location Based SMS
Website Link-https://www.techxou. com/
Ignite Corp:

Ignite Corp is a place for 360° marketing solutions and more. They offer digital marketing, activation, business consultancy, in-house studio, interior designing, event management, etc. They also build your brand with creativity and strategy.
Services-
In House Studio
Digital Marketing
Social Media Management
Email Marketing
Content Marketing
Affiliate Marketing
Brand Building
YouTube Advertising
Corporate Event Management
Portfolio Website
E-Commerce Website
Search Engine Optimization
Graphic Design
Event Management
Photography
Interior Designing
Consulting
Website Link– https://www.ignitecorpp.com/

Lead Bangladesh:
Lead Bangladesh is a multidimensional business group that started its journey in 2015 with a passion to deliver creative and professional services. Lead Bangladesh has been registered as a private limited company by the Registrar of Joint Stock Companies & Firms (RJSC). With data-driven analysis of unique business strategies, creative ideas, and effective campaign plans, and event activations their team of skilled and bold creatives is serving brands, companies, businesses, and individuals. Currently, they are working with different industries and sectors even beyond borders delivering performance and robust solutions.
Services-
Digital Marketing
Digital PR
Business Communication
Brand Consultancy
Marketing Communication
Project Management
Product Campaign
D2D Promotion
Website Development Solution
Brand Identity and Naming
Logo, visiting card, print materials design.
TVC
Documentary
Online Commercial
Short Film
Audio Visual
Cinematography
Product Photography
Service Photography
Event Planning & Launching
Corporate Event
Wedding Planning
Exhibitions
Conference & Seminar
Catering Services
Video & Cinematography
Photography
Project Management
Website Link– https://www.leadbangladesh.com/
Marketex:

MARKETEX is a full-service independent advertising agency specializing in new-media/digital media located in Chattagram Bangladesh. Currently, marketing refers to any type of marketing that isn't online. This means print, broadcast, direct mail, phone, and outdoor advertising like billboards. But those processes are really time-consuming and costly. They have brought strategy design and technology to help businesses thrive in a rapidly changing market.
Services-
Search Engine Optimization
Pay Per Click
Website Design & Development
Video Production
Social Media Marketing
Article Writing
Website Link– https://www.marketex.com/

 Yaati Digital :
Yaati Digital is a digital marketing services provider agency. They are a member of the E-commerce Association of Bangladesh (e-Cab). They are working in such a kind of digital marketing sector since 2017. They believe in creativity and create by creativity connecting with People. They also have 99.99%, satisfied customers.
Services-
Digital Marketing
Social Media Marketing
Facebook Business Page Optimization
Graphic Design
Professional Logo Design
Facebook Marketing
Video Editing
Website Design & Development
SEO
Google Adds
Content Marketing
SMS Marketing
Software Development
Business Consultancy
YouTube Advertising
Website Link– https://www.yaatidigital.com/
ITBooms :

Marketing Services
• Marketing Planning
• Sales Promotions
• Marketing Research
• Advertising Campaigns
• Social Media Marketing
• Field Marketing
• Influencing Marketing
• Business & Marketing Consult
Media Services
•Print, Radio, Television, Cable, Outdoor, Cinema, Transit and New Media
• Media Planning
• Media Buying
• Media Coordination
• Media Monitoring
Public Relations
• Press Releases
• TV or Print Segment Coordination
• Corporate Image and Brand Building
Events Management
• Trade Shows
• Exhibitions
• Conventions and Corporate Events
• Product Launching
Creative and Graphic Designs
• Logo
• Company Profile
• Corporate Identity Materials (Letterhead, Calling Cards, Packaging)
• Catalogs • Marketing Collaterals (Brochures, Flyers, Posters)
• Custom Publishing and Editorial
Other Services
• Digital Photography and Videography
• Printing
• Website Development
• APP Development
• CGI, Graphics & Motion Graphics
• Art/Radio/TV/AVP/AD/DOC/OVC Production
• Supplier Contacts
• Professional IT Course
• Cyber Security
• SEO
• PRODUCTION SOLUTION
• E-Commerce Solutions
• IT Solution
Website Link– https://www.itbooms.com/
Wire Digital Multimedia :

Wire Digital Multimedia Marketing is a full service communications and digital marketing agency that focuses on providing complete digital marketing and outreach services to clients across and beyond Bangladesh. They firmly believe that the only purpose of marketing is not to create gimmicks but to create meaningful communications which eventually increase brand visibility and lead to sales.
Services-
Graphic Design
Branding
Social Media Marketing
Strategic Planning
Content Creation
Media Planning
2D Animation
SEO
Copy Write
Web Development
Videoshoot
Photoshoot
Website Link–https://www.wiredigitalmultimedia.com/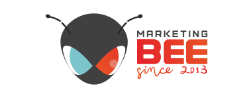 Marketing Bee :
Marketing Bee is one of the fastest full-service digital marketing agency with a team of late sleepers, loud thinkers, website builders, branding expert working sting off since 2013 to bring the sweetest integrated marketing solution to your business.
They are creative at the core, marketing consultant in nature & purposefully build for the modern age in two-fold: digital consultant, and creative solution.
Services-
Production & Animation Services
Tv commercial (TVC)
Online video commercial (OVC)
Corporate AV Presentation
Photography (with aerial support)
Videography (with live stream support)
Color Correction & Post Production
2D/3D Animations
GFX & VFX
Market Research Services
Research Data analytics
Consumer Mapping & Insights
Social Media Strategy
Digital Campaign Activation
Print Advertising Services
Flyer
Brochure
Signage & Wayfinding
Billboard (Digital & Conventional)
Social Media Marketing Services
Facebook Page Creation
Facebook Page Maintenance
Professional Content Creation
Digital Media Buying (Boosting Plan)
Search Engine Optimization Services
Google Display Network Ad (GDN)
CRM
Adwords
Landing Page
Digital Campaign
Sells Lead Generation & Optimization
Branding Strategy Services
Brand Positioning
Brand Identity
Brand Naming System
Brand Guideline
Brand Book & Collaterals
Brand Ecosystem
Social Media Integration
Design Services
Logo
Letterhead
Business card
Portfolio
Retail Packaging
Calendar
Product Prototype
Website Link–https://www.marketingbee.com/
Desperate Hub :

Desperate Hub is the most affordable internet marketing agency at this time. They've already worked faithfully with many clients. Always delivering them the best service as they promised. They place their complete trust in DesperateHub. As well as, their team is very happy to get their satisfaction.
Services-
Social Media Management
Search Engine Marketing
Search Engine Optimization
Graphic Design
WordPress Development
SEO Optimized Article writing
Website Link-https://www.desperetehub. com/