Top Digital Agency in Bangladesh
Digital Agency
Techxou, is a strategic and creative digital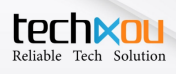 marketing agency providing a variety of digital
solutions to promote products or services online
as well as helping to hit marketing goals and grow
businesses. Though Techxou started its journey
long ago with a band of unofficial experts and enthusiastic professionals, now it is available 24 hours online officially for your support and services. With the best teamwork, Techxou provides complete business solutions (Planning to execution) to grow the business. Techxou listens to the client's demand, analyzes the business strategy, gives proper guidelines, provides services to execute the plans, and lastly works for branding and e-marketing. Its offline location is Agrabad, Chattagram, Bangladesh.
What types of Services Techxou Provides? Techxou is available to ensure a large number of digital services which are includes
Digital Marketing Services:- Techxou is superior to unlocking all barriers that obstruct your business and brand from growing. The sub-services of digital marketing are –
● Meta All Services
● All Social Media Paid & Organic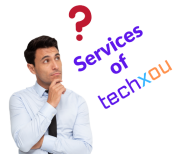 Marketing
● Search Engine Optimization, Website
Promotion
● Media Buying
● SMS-Marketing
● Email Marketing
● Video Production
● Live WordPress
WordPress Development Services:- In today's digital era, a profitable and professional website means just like a goose that provides a golden egg. The sub-services of WordPress development are –
● WordPress
● Wix
● E-Commerce
● Optimization & Analysis
● Security
● Migration
Full Stack Services:- Along with CMS most companies want to build their website fully unique with advanced language. Techxou in this case can make you benefitted providing the below services-
● HTML
● CSS
● JavaScript
● Business Card Design
● Bootstrap
● Vue Js
● React Js
● Node Js
● Laravel
● Php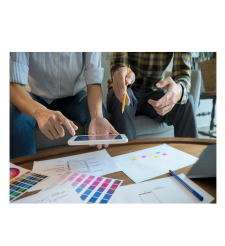 ● Python
Graphics Design Services:- It is
proven, graphics design can make your
e-marketing more interactive and eye catchy.
To get more business engagements Techxou
is providing below graphic design services-
● Logo
● Social Media Post Design
● Flyer Design
● Business Card Design
● Brochure Design
● Letterhead Design
● Banner Design
Content Development Services – It's unknown to many that only quality & SEO-friendly content can help to grow your business. Techxou is available with the best content development services-
● Social Post Design
● Copywriting
● Video Concept, Edit & Shoot
● Documentary
● Live Broadcast
● Report Making
SMS Marketing Services:- To establish the essence of brand masking SMS services is the better Tech or mass promotion with link. Techxou is providing SMS marketing services includes-
• Masking SMS
• Non Masking SMS
• Group SMS
• Location Based SMS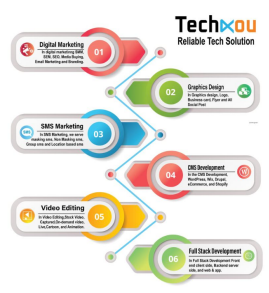 Why Choose Techxou?
Quick Service Provider with 100%
Quality:
Techxou is always ready to fulfill clients'
requirements. With the proper analysis of
client's demand, Techxou is able to provide
services before the client's deadline ensuring
100% quality. Techxou has already appointed
30+ employees who are working both online
and offline.
Consistency after Sales Support:
Techxou is highly consistent to correct all the mistakes which may happen unconsciously even after the sales product. Because Techxou deeply understands the emotions of their clients and dreams to get connected in the long run with their clients.
Highly Experienced Employees: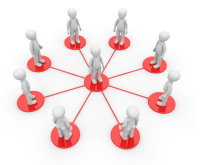 Techxou is the pioneer to appoint the best
employees focusing on experience. During
the appointment, Techxou assesses all the
skills as per rules from BTEB and NSDA.
Also, the CEO of Techxou is a certified
assessor and top-level gained skill person
form BTEB and NSDA.
Always Used Latest Technology: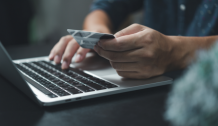 Since technology is changing day by day,
Techxou is determined to use all the latest
tools and supports to ensure the best
service. Considering performances
Techxou always recommends and
implements all ultra-modern technology as
well as method and system tools.
Not only Business But also social :
From the beginning, Techxou is working to assist all entrepreneurs to get involved and contribute to the country's economy as well as self-development. How? It consults for free to all entrepreneurs since they would face the problem of how to start, make the business digitized, and make it profitable. Techxou believes that, if an entrepreneur is employed, the family will benefit as well as the self-dependent for society, country and the whole world.
Team Members of Techxou.
Techxou has an adequate number of employees to provide the best marketing services to their clients. Let's learn about the chief team members –
Sayedur Rahman
CEO & Digital Marketer
Hasan Mahmud Akash
WordPress Developer
Minhajul Islam Galib
Full Stack Developer
Akhi Akter
Some Clients of Techxou.
Graphics Designer
Farjana Nasrin Digital Marketer
Hajera Akther Content Developer
Within a very short duration, Techxou has already worked with so many clients and achieved a high reputation. Some of the clients have recommended Techxou as one of the best digital marketing agencies located in Chattagram.

Main Vision of Techxou.
Techxou is ascertained to be the best in digital services and support providing company not only in Bangladesh but also all around the world. The main term of Techxou is to execute and ensure quality services till the finishing. Techxou has earned faith and courage to continue the services as a lifelong business. Very soon, Techxou will be the best one-stop service provider company.
Values of Techxou.
Values are the key factor to conduct a business without interruption. Every organization must have values for serving every client precisely. So consequently Techxou deeply believes and behaves following some values including – ● Accountability
● Quality
● Trust
● Befitting decision
● Team Work
Conclusion
In this digital era, all digital works are competitive. It's quite tough to stay in a previously successful place without getting updates with all the latest technologies and tools. But Techxou is making its place with all the qualities of being the best digital agency in Bangladesh. As all the teammates are hard-working & best supportive, Techxou will definitely reach its goals as early as possible.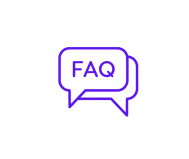 Q-Where is Techxou's offline office?
Ans. At Agrabad, Chattagram, Bangladesh.
Q-How could I get services from Techxou?
Ans. Just visit the website and click on the 'contact us' option.
Q-Is there any other agency connected with Techxou? Ans. 'Digital Agency Bd' is also a marketing agency related to Techxou.
Q-Does foreign clients connect with Techxou?
Ans. Techxou is working as an international marketing agency. All the clients may be native or foreign can receive Techxou online or offline services.